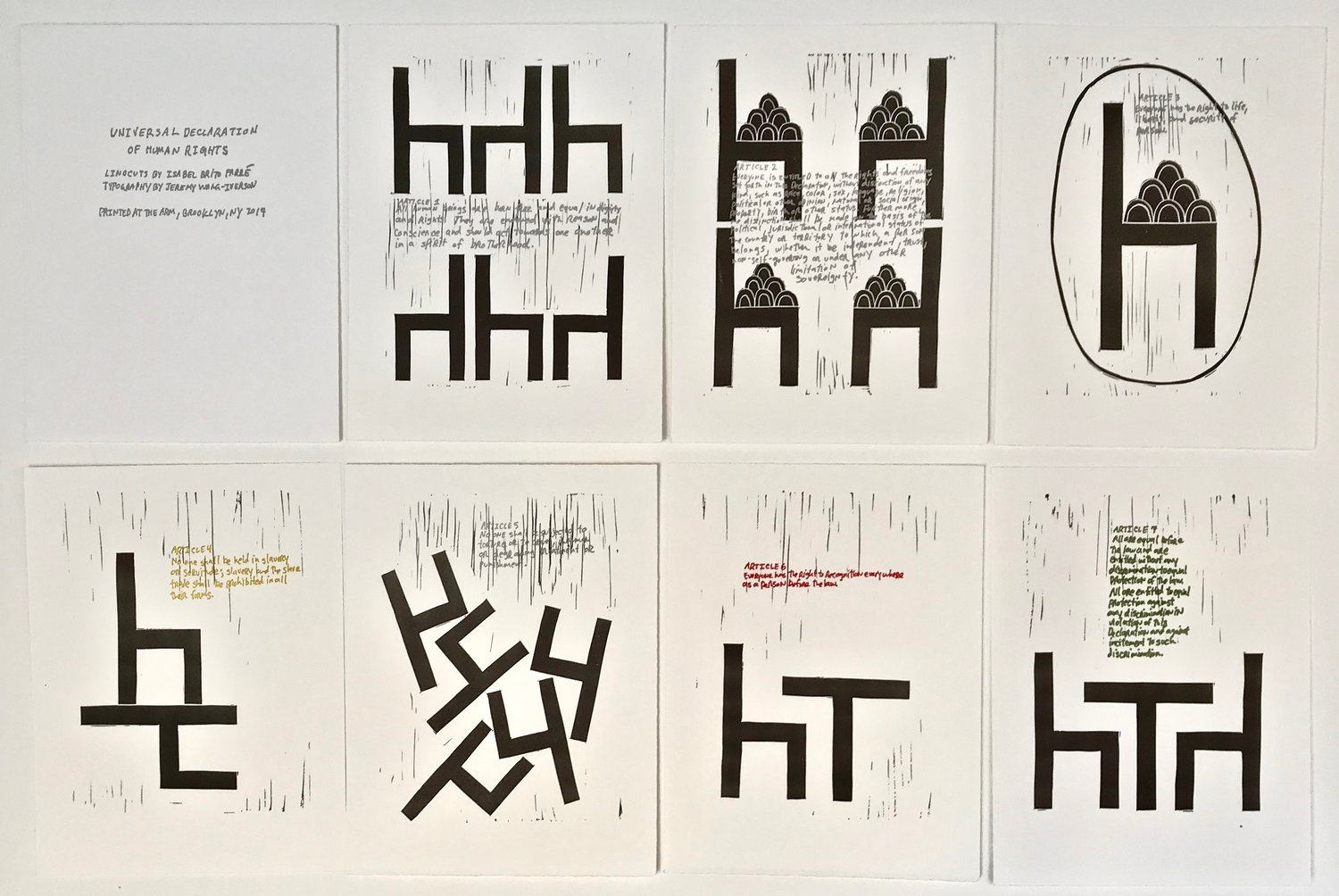 Universal Declaration of Human Rights
Linoleum cuts and photopolymer prints on paper, 25 cm x 19 cm each (10" x 7 1/2" each), edition of 20 (31 prints on each edition), 2017. Prints come in a fabric covered presentation box. In collaboration with Jeremy Wang-Iverson.
When Jeremy and I decided we wanted to have a child, we found it was our responsibility to try to make this a better world to live in. We wanted to start with telling him that all humans should have the same opportunities, and that since the world is far from offering that, we should at least remind ourselves how lucky we are and how, precisely because of that, we are responsible for at least trying to change things and begin taking steps to leave a better world behind us. We thought teaching him the Universal Declaration of Human Rights would be a good start.
I, Isabel, carved the 31 linoleums that constitute the black and white illustrations for each article, and Jeremy wrote each article by hand and made a photopolymer plate for each one of them. I then used the linoleum plates and the photopolymer plates to print on a Vandercook SP-15 press, rolling each one twice, once for the image and once for the text. We have put the result in a beautiful fabric covered presentation box. The idea is that they can be kept in there as a sort of unbound book, or they can be framed (all or just the favorite ones).
Each print is signed and numbered, and there is an edition of 20.