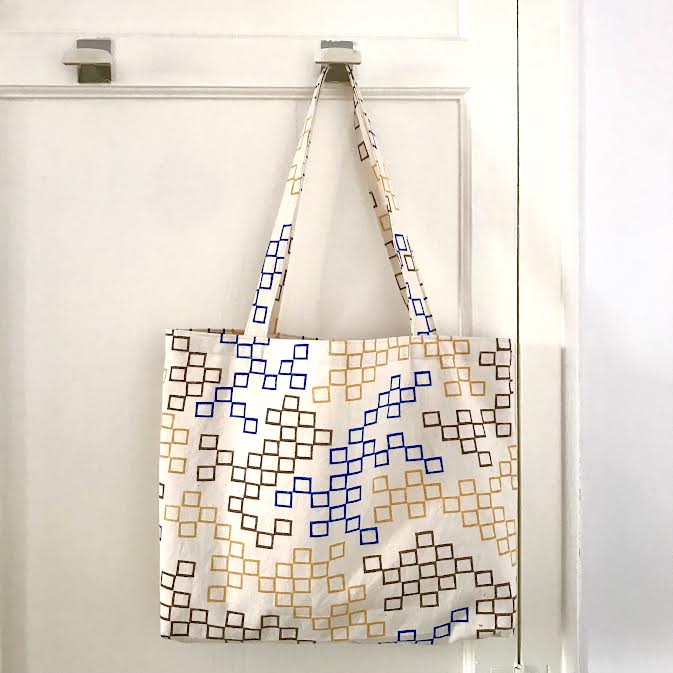 Shopper Bag Grid (mustard, coffee and navy blue).
Extra Large Handmade Tote for Shopping or the Beach.
Lined with a big inside pocket.
100% organic cotton.
Made entirely by hand; subtle nuances are part of the charm.
Hand printed with rubber stamps and non toxic textile inks.
It's wider than taller. Approximately 13 3/8" x 19" (plus 10 1/2" straps). 34 cm x 48cm (plus 27 cm straps).
To go with your Fall colors...