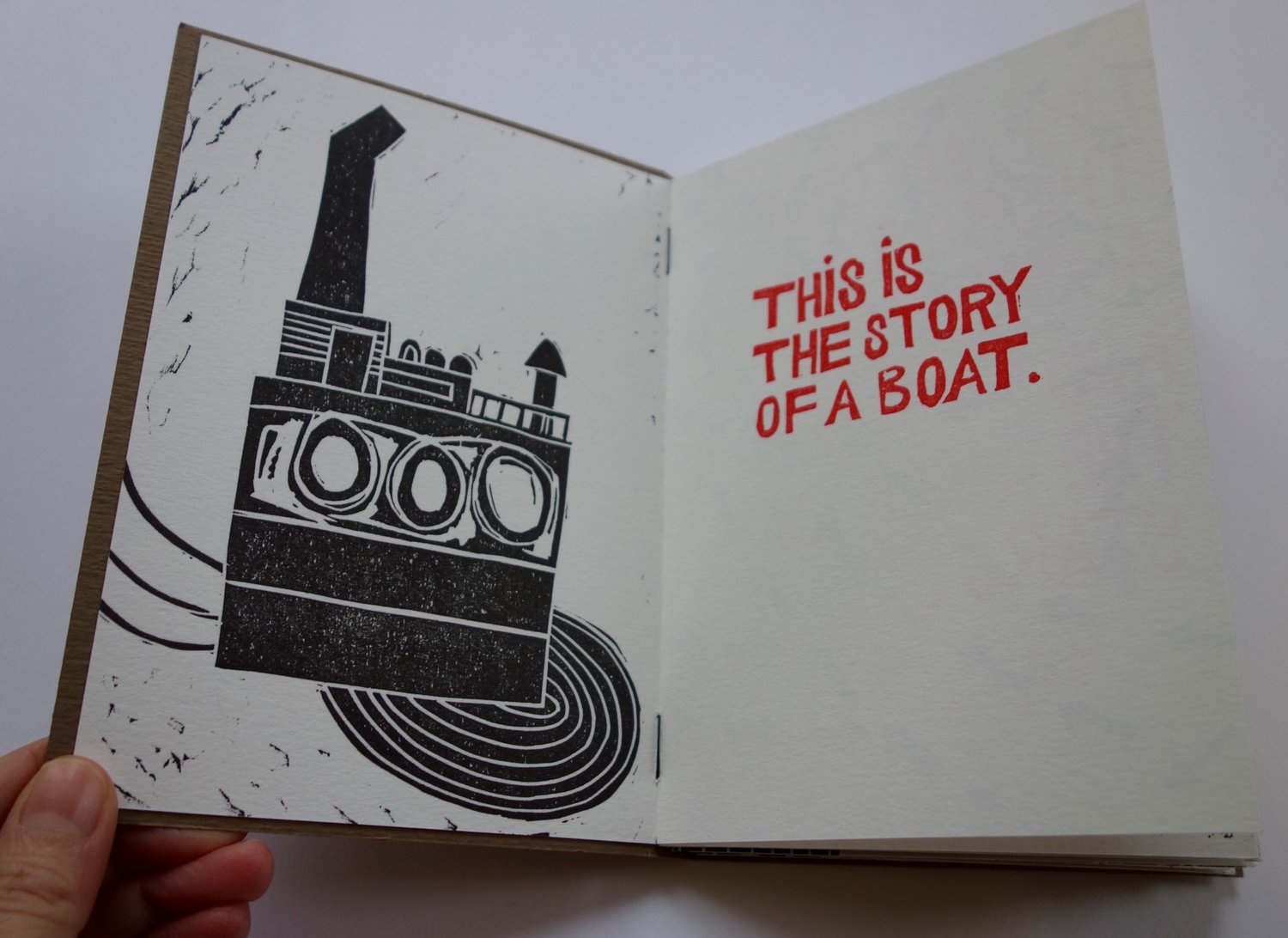 Linoleum cuts and type set on paper. Hand-printed on a Vandercook SP-15 press at The Arm, Brooklyn. Hand-bound with 100% Irish linen black binding thread. 9 signatures.
Daler-Rowney Snow White Canford card 100% cotton and acid free paper.
2012.
16.5 cm x 12 cm / 6.5 " x 4.5/5".
Edition of 12.
This is the story of a boat.
Like any other, this boat sailed, anchored and took heed of the winds and stars.
However, there was one thing this boat did not care about,
and that was the tide, for this boat did not travel the oceans but the cities...