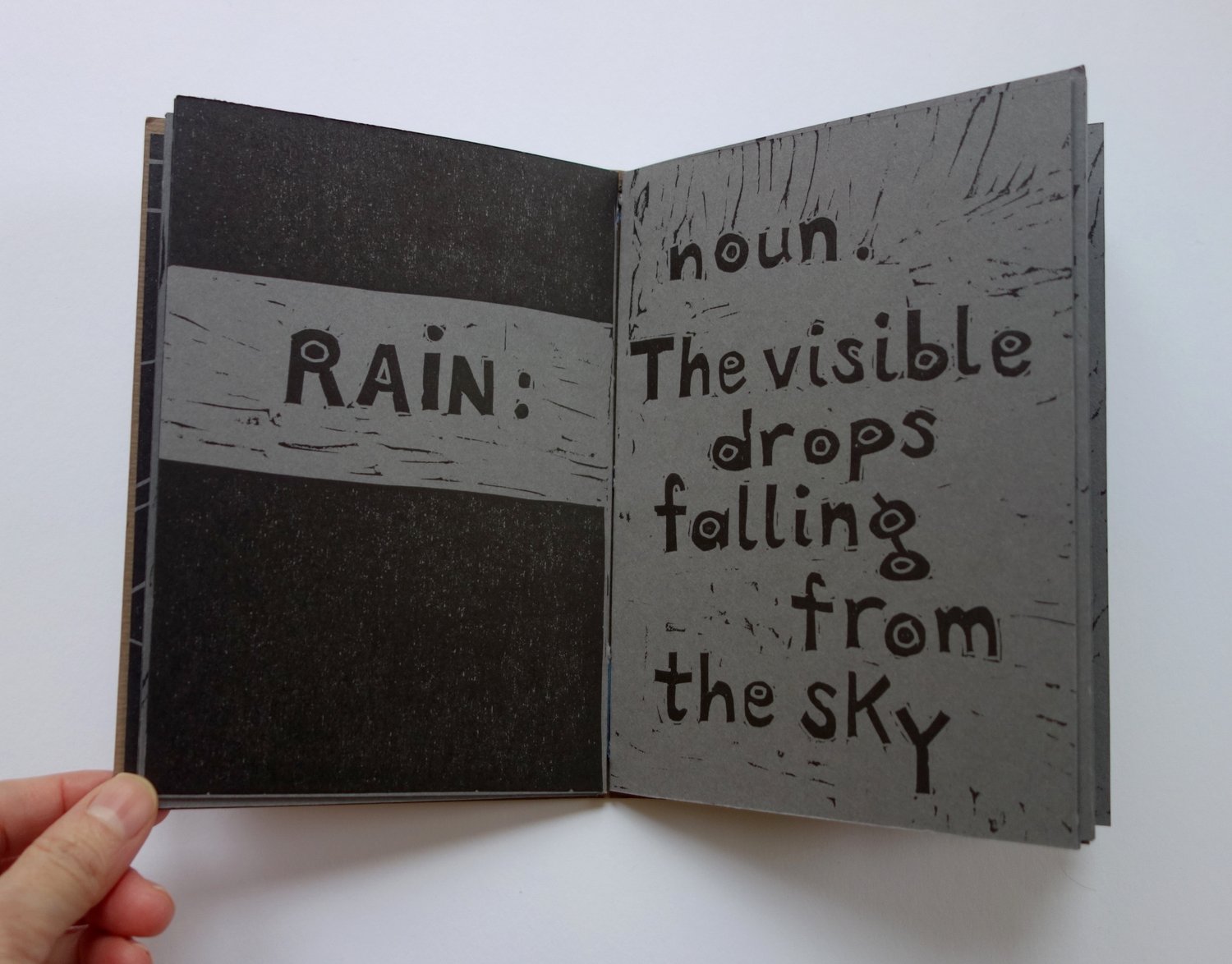 Linoleum cuts on paper. Hand-printed on a Vandercook SP-15 press at The Arm, Brooklyn. Hand-bound with 100% Irish linen blue binding thread. 9 signatures.
Daler-Rowney Gun Grey Canford card 100% cotton and acid free paper.
2009.
16.5 cm x 12 cm / 6.5 " x 4.5/5".
The text reads:
It starts with a sudden grey sky
Something you weren't expecting and therefore you're not ready.
It always starts with one drop.
Then another,
another,
another…
Well,
it rains...